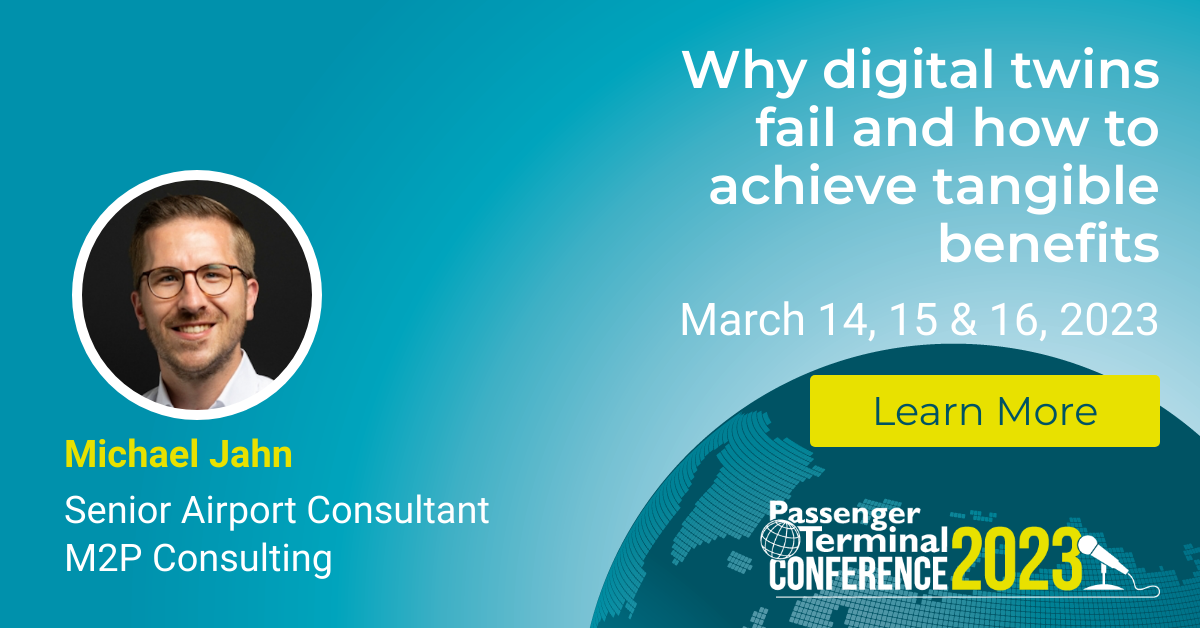 THE WORLD'S BIGGEST AIRPORT CONFERENCE AND EXHIBITION | AMSTERDAM | 14-16 MARCH 2023

Meet ➡ Michael Jahn and ➡ Bert Dijk in Amsterdam!

Passenger Terminal EXPO & CONFERENCE will once again provide the most significant opportunity for airports and airlines to debate current issues and form business relationships on a global scale.
The Passenger Terminal CONFERENCE has firmly established itself as the most highly regarded airport design conference in the world. It's an exceptional opportunity to see industry leaders share their innovations, knowledge and insight through a comprehensive and diverse range of conferences and panel discussions. The conference is THE place where attendees gather to pool information, address concerns, discuss solutions and exchange ideas for the future development of the world's airports.
The free-to-attend Passenger Terminal EXPO is the world's largest annual airport design exhibition that provides a unique opportunity for visitors to see and experience the very latest products, services and technologies, and solutions to enhance efficiency, safety and the passenger experience for airports across the globe.

M2P will hold a presentation at Day 3, March 16, at 12:25 CET about 'Why digital twins fail and how to achieve tangible benefits'.
➡ Find out more about Digital Twins.

Don't miss the most important international airport networking event of the year!

Haven't registered yet? ➡ Follow the link to sign up for the Expo & Conference.