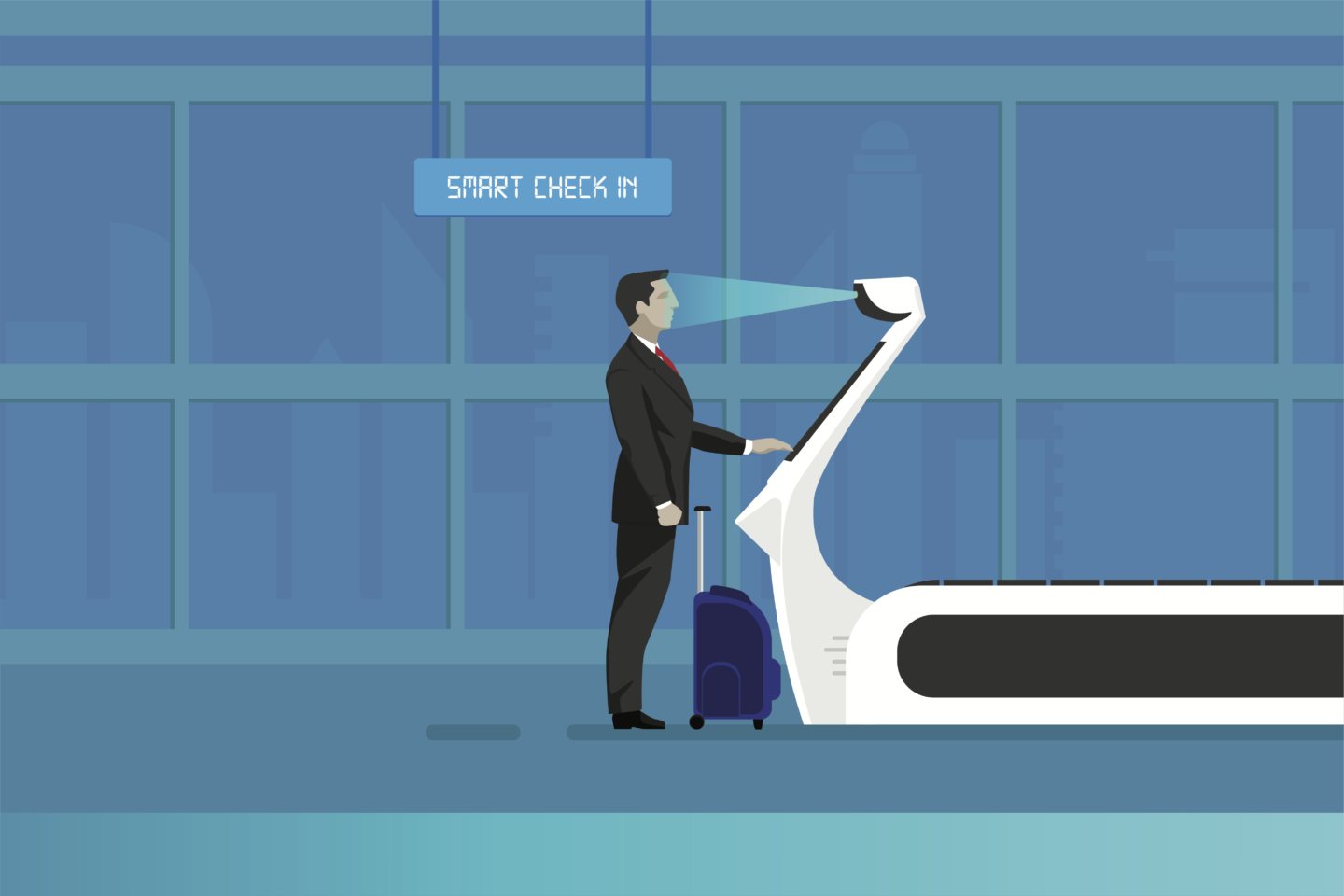 Challenging fundamental assumptions and evaluating progressive scenarios to transform airline passenger processes at airports and improve customer experience
The Situation
By and large, the classic front-of-house process passengers undergo at airports has not fundamentally changed much over time. For many, particularly in the leisure travel segment, it is still very much based on a personal interaction at a physical desk.
This was also identified as a potential improvement area in a series of workshops we ran with senior executives from our customer, a leisure airline group. Overall aim was to think beyond any current procedures or limitations and identify potentials to leverage step changes in process efficiency or cost savings. M2P then led an interdepartmental project team tasked with examining options and defining scenarios. The group's target was to assess, quantify and demonstrate operational or financial benefits, customer impact and implementation requirements.
Challenges
Among the main challenges was to identify the right members for a cross-functional project team in a matrix organization spanning different air operators and markets, as well as centralized functions. The key was to combine representation from potentially affected business areas with insights and expertise relevant to the subject matter. Clearly, different departments had diverse initial views on the exercise which had to be carefully acknowledged and expectations managed.
Another significant hurdle was to find the right data to evaluate scenarios in terms of their financial, customer and operational effects and benefits for the business. Likewise, gaining insight and taking stock of know-how and capabilities already existent within the organization, as well as the systems in use and necessary prerequisites for implementation of novel procedures proved an important issue to clear.
Based on this, developing a sound methodology to compare scenarios was key to the team's ability to provide concrete recommendations to senior management.
Approach
Initial steps towards the project goal were to assemble and empower the cross-functional working group and conduct bilateral interviews with "Heads-of" affected departments. Both were particularly important in order to gather and structure both stakeholder requirements as well as current constraints and pain points preventing progress towards a more streamlined airport passenger process. This allowed a concise definition of scenarios for further exploration within the exercise, based on a gradually increasing degree of challenging and restructuring the status quo.
Next in line was quantifying each scenario's impact within the determined evaluation criteria, consisting of financial, IT, customer operations, and risk metrics:
The financial baseline for cost savings included airport and ground handling spend based on a comprehensive model featuring actual infrastructure and systems costs, published asset rental charges and average labor rates across the Top 25 stations by traffic volumes. In another step, potential savings delivered by removing the necessity for certain services or automating processes per scenario could be calculated and ranked.
From a systems point of view, it was important to establish prerequisites and roadblocks for implementing or replacing different airport processes, along with required efforts and/or investments to overcome obstacles and enable new, more efficient solutions.
Customer Segmentation proved quite a challenge, as we found a broad range of differences in customer proposition and commercial policies across markets, in turn influenced or governed by different entities within the business. This made establishing a baseline in terms of current customer behaviors and preferences as well as their drivers much harder. However, in order to duly assess customers' propensity to adopt new offerings and automated solutions, this was a key step in terms of understanding diverse demographics and customer types and their requirements.
Operationally, it was vital to keep track of procedures and policies that potentially needed to be amended upon implementation of any of the scenarios. In addition, solutions had to be identified to deal with exceptions to potential new processes, in order to have fallbacks should customers not immediately pick up new practices.
In a final step, the assessed scenarios were ranked based on the criteria from the evaluation matrix. Based on this, the proposed new airport processes were organized into progressive building blocks for reduced implementation risk. By starting with lower-impact measures that require less initial investment, the overall threshold for approval to start trialing transformative scenarios was lowered substantially.
As a result, we recommended a phased approach to realizing cost savings as well as customer and business benefits. This included a list of potential stations for trial, based on passenger volumes and systems readiness or availability, as well as a concrete proposal for evaluation criteria and KPIs to be tracked during live trials.
Value
The value delivered by M2P in this first phase of the Baggage and Check-in Process Acceleration project predominantly consisted of the stringent establishment and application of a concise methodology for clear scoring of options regarding savings, benefits, investment requirements and risks. Based on the evaluation results, we further developed a solid recommendation of a comprehensive roadmap for a scaled implementation based on building blocks to reduce and manage risk. In preparation for the next phase of live trials, we formulated a detailed timeline of next steps to verify input data in a live operations context and thus build a robust POC.