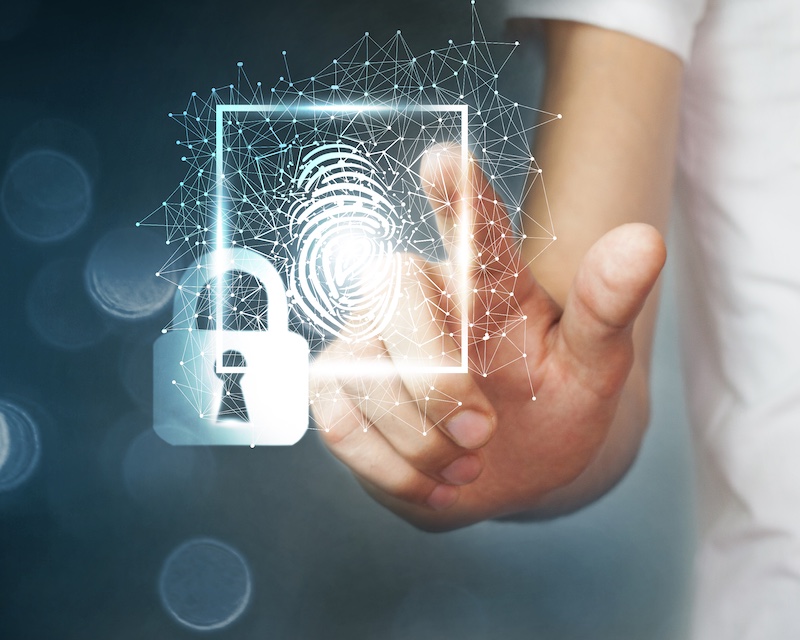 Introduction
Access Control Systems (ACS) play a key role in regulating who gains access to secure buildings as well as high security areas such as airports, hospitals, universities, and production plants. In order to ensure the safety and security of people, intellectual property, and assets and infrastructure, the implementation of ACS is crucial.
As security and user requirements increase, so do the expectations placed on Access Control. The expectations include sufficient data, quick reaction to threats, and user friendliness – from both the visitor and user point of view. Modern ACS can be quite sophisticated and have the capabilities to connect with other systems. Moreover, smartphones, biometric technologies, and video analytics are creating seamless and touchless processes for Access Control.
The availability of these technologies in the market makes it possible to either leverage ACS already in place or to set up a new ACS in conjunction with an ongoing construction project.
Choosing the Appropriate ACS
These emerging technologies are just a few of the reasons to procure a new or upgraded ACS. Navigating the myriad of Access Control options can be daunting. Not only is there a wide range of companies offering Access Control solutions, their capabilities vary wildly. With so many companies present with different offerings, any potential buyer or decision maker needs to answer at least the following questions:
Vendor Market View
What vendors and solutions are available?
What kind of product categories exist and how do they differ?
Product View
What are the key functionalities provided and which use cases are supported?
Where do the solutions overlap and where are they different?
ACS Vendor Market
In a comprehensive, cross-industry market study, M2P aimed to answer these fundamental questions needed to identify the right ACS for specific needs. In order to structure the ACS vendor market and the respective products, we categorized the market according to two dimensions: Solution Type and Solution Technology.
Solution Type
New service models for Access Control are on the rise. Hosted and Managed Solutions are particularly trendy for Access Control Systems.
Local Solution: an on-premise Access Control software.
Hosted Solution: a web-based interface is provided, lowering the TCO.
Managed Solution: standard tasks, such as issuing ID cards and employee admissions administration, are outsourced.
Solution Technology
The Solution Technology describes the variety of credentials compatible with an ACS solution, creating a multidimensional perspective.
Limited Credentials: system strictly compatible with static tokens such as cards or badges.
Standard credentials: system compatible with static tokens in addition to biometrics (e.g., fingerprints) OR mobile devices (e.g., smartphones) as credentials.
Extensive credentials: system compatible with a wide range of credentials (e.g., tokens, biometrics, AND mobile devices).
As Figure 1 shows, most vendors offer a hosted Access Control Solution with a diverse set of applicable credentials. In addition to understanding the vendor market, it is crucial to take a closer look at the different products offered with respect to an organization's specific needs. We reviewed 15 prominent Access Control vendors that cover most of the US Market, and segmented them using these two market dimensions:
ACS Product Analysis
In order to build a comprehensive product view, scrutiny of relevant use cases and the underlying technologies is required.
Use Cases
Safety Management: Functionalities to ensure the safety of people within a facility.
Security Management: Functionalities to manage security-related incidents at the facility.
Access Management: Functionalities to interact with doors and other access points.
Identity Management: Functionalities to manage identities and access permissions.
Technology
Biometrics: Functionalities to use biometrics to gain access.
Data Analytics: Functionalities to manage and analyze data.
Maintenance (Hardware and IT): Functionalities to monitor and manage maintenance of Access Control hardware and software.
System integration: Capabilities to integrate with other systems.
Our market study revealed that while some providers offer extremely advanced products covering a wide range of use cases based on sophisticated technology, others focus on a narrow set of use cases and specific technology features. Ultimately, the decision on the best fit ACS is dependent on the applicable industry conditions. With the right ACS in place, a positive business impact is assured.
Impact on Business
By ensuring the overall security of facility entry and egress, ACS are a cornerstone of business continuity. At the same time, ACS secure sensitive data that ensures only authorized people gain access to certain areas. ACS also accelerate the implementation of security measures in the case of an emergency. A powerful ACS can build predefined processes to be followed in such an emergency situation. Furthermore, ACS can help to reduce operating costs. Predictive maintenance of ACS hardware components is one such cost saving factor. Self-enrollment options when activating credentials can further help to reduce overhead costs, as no dedicated team is required.
Conclusion
The market study reveals that the different technologies used by vendors to verify visitors are wildly different from a user perspective. When choosing the right provider, it is therefore not so much a question of what is offered, but of which functionalities fit your specific requirements in order to increase Access Control efficiency.
Speak to an expert