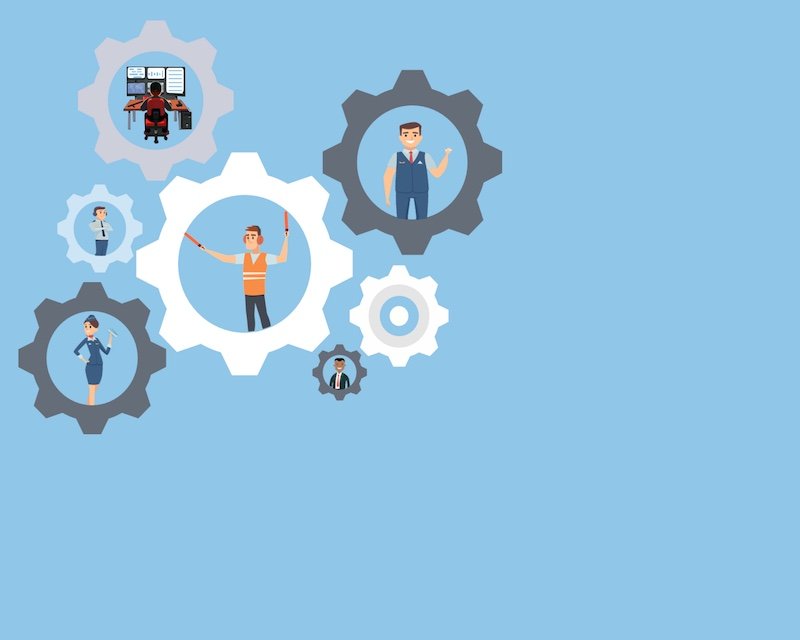 Introduction
Not long ago, aviation leaders and analysts were applauding another year of strong growth in air traffic and profitability. Aviation leaders were continuing to find themselves with a market strengthening in demand and customers with a corresponding increase in purchase power. And with a willingness of passengers to pay a premium for better services, focus was on growth and investing in the air travel 'product' as compared to optimizing costs.
---
Prior to COVID-19, focus for most was on growth and investing in the 'product', not optimizing costs.The good times have abruptly ended with COVID-19. And while no organization has been spared from COVID-19's immediate fallout, few are prepared for the months, and likely years, of relative industry hardship to come. If there was ever a moment to focus on optimizing costs, that moment is now.Fortunately, opportunities to be more cost efficient in delivering air travel exist. And with the right approach, opportunities can be realized that still allow organizations to deliver target service levels. This is the story of how M2P partnered with a U.S. airline before the pandemic and how the cost efficiencies derived then can serve as a guide to airlines today.
---
The Situation Prior to COVID-19
Over the years the airline had achieved great success by delivering high quality services and experiences to its passengers all while growing its network. But as competition increased, the airline came to find itself under pressure to reduce costs. In responding to this pressure, leadership needed the productivity of its staff and other resources to be improved. Leadership especially expected this of the airports team.Given the recent and planned growth of the airline's overall flying schedule, staff efficiency should at least be yielded through economies of scale. Actual economies of scale were missing their target though.As a result, the airports team needed to look closer into how they could drive greater efficiencies through how they utilized and managed their staff. But while opportunities appeared to exist around their use of technology, they still fell short of meeting leadership's requirements.
---
But as competition was increasing, the airline came to find itself under pressure to reduce costs.
---
The Approach
Maximizing staff productivity is not simple in airport environments. Productivity is influenced both by how frontline services are delivered, where they are delivered, and for whom they are delivered while at the same time how staff are planned and allocated. As such, a holistic look was required over everything that significantly drove and constrained staff productivity. Conclusions also had to respect the uniqueness of the environment for which the airline operated; productivity influencing service levels such as waiting times, availability, and reliability were not to be sacrificed.The airline engaged M2P to provide its airports team a fresh, holistic, and independent answer to its dilemma. Given the rollout of any frontline staff changes would require approval by the workers council soon meeting, the airline also needed irrefutable evidence to secure their buy-in.As such, M2P's work was guided by three primary questions. First, how did the airline compare with others within and outside the U.S. when it comes to handling. Second, what were the best-in-class targets that the airline should work towards achieving. And third, what was the roadmap of upgrades required to reach these targets including organization, people, process, rules, and technology changes.
---
Determining Viable Frontline Targets
Since the airports team, comprised of experienced employees, were convinced that they were already highly efficient, benchmarks were needed for proving otherwise and deriving the target to be achieved.But to convince the team through benchmarks, the benchmarks had to be comparable. Thus, a bottom-up modeling approach was applied for filtering out any drivers and constraints that would otherwise distort comparisons of the airline with its peers. For example, an airline's flying schedule and traffic mix has a major influence on aircraft turnaround times. High service level targets also have implications on staff downtime / non-productive time.
---
M2P was engaged to help guide the direction and build support for transforming the airline's operation.
Consequently, detailed benchmarks such as activity-based transaction times (e.g. check-in, boarding, turnaround), resource complement (e.g. bag loaders per turn), and cross-utilization practices were consolidated from M2P's client network and normalized to the airline's environment. How the respective airlines / handlers actually achieved these efficiency levels was also reflected upon.The impact from these alternative efficiency levels were then modeled to understand the resulting implications on the airline's headcount needs, and ultimately staff productivity if adopted. In a way, the methodology actually allowed the airline to answer the question: "What would be the productivity and costs for other airlines / handlers if they were handling our operation?"
---
Key Frontline Opportunities Uncovered
Supported by a comprehensive review of all relevant current and future state airport operational procedures of the airline, a variety of frontline related opportunities were identified and agreed for realizing the agreed targets.
---
Accounting for the Variability of Check-in and Bag-Drop Loads
Despite the data being available within the airline's reservation systems, the airline's check-in team leads had limited visibility into the check-in and bag-drop loads that it should expect and when it should expect it. Consequently, staff were oftentimes out of place with too many staff assigned to one position and too few at another. By receiving real-time forecasts, the airports team was able to become more effective in assigning its staff in-shift. As a result, padding of staffing needs could be reduced without compromising target waiting times in the check-in hall.
---
A variety of opportunities were identified and agreed for realizing frontline targets.
Accepting that One Size Does Not Fit All
Regardless of the season, destination, aircraft type, customer profile, load, or time of day, aircraft turnarounds were almost always planned with four staff against static engagement requirements. By reengineering the aircraft turnaround process and associated distribution of responsibilities based on the actual requirements of the flight, the airports team was able to reduce related staffing requirements to three, all while maintaining their target service levels.
---
Centralizing Administrative Tasks
Various tasks must be completed by an airline in preparing and closing out each flight. And while such tasks previously had to be performed at the respective gate, technology now allowed for them to be centrally performed behind the scenes. Such tasks included reconciling passenger information and updating information display screens. In making this transition, the airline was able to increase overall productivity of its airport staff by concentrating its gate agents on essential gate activities with all other tasks centralized, potentially automated, and thus better streamlined under a dedicated staff member.
---
Transitioning Support Services to Do-it-Yourself
Airline customers have needs, a lot in fact. Customers regularly enquire as to whether their flight is on-time, request to have a seat changed, and ask to rebook when having missed a flight. In the spirit of maximizing the customer experience, the airline was determined to address each need through its frontline staff albeit tolling on their time and subsequent productivity. By extending and promoting the availability of self-service features on the airline's mobile app and kiosks, requests on staff were lessened. The result was higher staff productivity while not compromising the customer's experience.
---
Limiting Commuting Distances between Assignments
Operations at hub airports can span significant distances. And when not considering this in making assignments, staff can find themselves spending a significant amount of their time simply commuting from one gate to the next for their next assignment. Respecting fixed gate assignments and team allocations for staff would grossly impair their productivity, a concept of airport resource zones (pooling) allowed the average commuting time to be optimally reduced, especially significant in the case of gate changes. The result was increased staff productivity without compromising service level agreements.
---
Not Losing Track of Equipment
Airport operations can be highly dynamic with schedules and gate assignments regularly changing and staff desperately trying to keep up. In doing so, however, equipment regularly becomes misplaced by staff. Consequently, staff (especially on the ramp) found themselves regularly searching for the ground service equipment that they needed to carry out their assignments. By introducing equipment tracking technologies, the guessing games and time wasted go away resulting in increased staff productivity and fewer flight delays.
---
Codifying Communication Protocol
When it comes to handling flight arrivals and departures, there is a significant degree of coordination required should it be done so on-time and efficiently. Unfortunately, the communication between the airport team's terminal and ramp staff was often inconsistent or missing altogether. A common example included the breakdown of communication in terms of bag gate check needs by the gate agent (in the terminal) to the bag handler (on the ramp). By refreshing checklists and codifying communication protocols, the airports team was able to reduce the number of flight delays caused by it.
---
Better Distributing Workload Assignments
Significant downtime and workload imbalances were found to exist in the field due to missing assignment automation and optimization capabilities. For example, assignments made prior to the start of the shift were determined manually. Despite the scale of the airline's operation, opportunities to optimize went unrealized in this paper- / spreadsheet-based environment.
Furthermore, assignments made prior to the start of the shift had to be manually tracked, assessed, and reconciled in case of flight delays, gate changes, and other frequent irregularities. Again, no tool, no situational awareness. And if no situational awareness, no optimization. Through the procurement and development of new planning systems and mobile devices, however, the underutilization of the airline's frontline teams would be greatly decreased while increasing the productivity of the airline's back office administration team.
---
Determining Viable Planning Targets
A plan is only as good as the assumptions which underpin it. As planning assumptions deviate from reality, staff utilization and overall productivity fall away from their possible levels (i.e. leakage).
---
To determine if and where leakage was occurring within the airports team (i.e. staff costs that the airline could have avoided), the accuracy of the airline's underlying planning assumptions were checked at each planning milestone including budget, roster release, and in-shift task assignment.
---
A big part of the budget overshoot came from unrealistic assumptions.
Assumptions checked included staff utilization levels (i.e. total working hours with and excluding over-time), staff productivity levels (e.g. turns per shift, passengers checked-in per shift), full-time / part-time strategy, flight and passenger profile (e.g. passenger awareness, wheelchair needs, pre-boarding checks), transaction times (e.g. check-in time per passenger, boarding time per flight, turnaround time), schedule updates (i.e. in-season changes), operational reliability (in-block and off-block), operational stability (i.e. updates to in-block and off-block time estimates), compatibility of planned absences with the operation's need for staff, staff sickness rates, and staff PTO (paid time off) use rates.
---
Where assumptions deviated from reality, the point of origin was traced, and fixes identified. The impact of these fixes was then measured in productivity and cost terms.
---
A variety of opportunities were identified and agreed for improving the planning of the operation.
Key Planning Opportunities Uncovered
Supported by a comprehensive review of all relevant current and future state airport operations plans of the airline, a variety of planning related opportunities were identified and agreed for realizing the targets.
---
Not Denying Reality
The assumptions used by the airline in running staffing models grossly contradicted those occurring in operation. For example, staff models were being calculated on an assumption of 100 % on-time performance even though actual on-time performance was significantly less. Transaction time and service level assumptions were also considered on a very basic level. For example, forecasting of passenger and baggage loads were only done per route classification (e.g. domestic, international) even though staffing requirements were heavily influenced by season, destination, aircraft type, customer profile, and time of day. By correcting assumptions, leveraging more specific assumptions, and continuously monitoring the development of actuals, the deviation between plan and actual reduced. The result for the airports team was less staff downtime, overtime due to shift extensions, uneven distribution of work, and causes for flight delay.
---
Buffering for Regular Irregularities
As referenced earlier, the airline's on-time performance was far from 100%. However, the airline did not assign any buffer to its staffing levels to account for in-operation irregularities, small or big. This resulted in limited ability to mitigate irregularities and any knock-ons propagating over the course of a day. By carefully increasing staffing levels around periods of regular operational instability, the airline was able to significantly reduce the frequency and magnitude of knock-on flight delays. Mandatory overtime was further reduced in turn driving down associated costs and restoring staff satisfaction.
---
Having a Single Source of Truth
Over time organizational silos had come to be erected between the various teams driving, responsible for, and supporting delivery of the airport operation. For example, the recruitment process was not aligned to ensure enough lead time to get staff into the operation, considering the qualification and training process of the staff. Different departments were also maintaining and working off their own view of the 'right' planning assumptions. By introducing a single source of truth, supported by management, decision making was strengthened, and double work eliminated.
---
Automate, Automate, Automate
Significant inefficiencies existed from long- to short-term planning due to missing automation, integration, and optimization capabilities. For example, rosters had to be manually tracked in case of a change to schedule. Reporting features were also absent for analyzing planned vs. actual operational data (especially critical for the payroll team). Through the procurement of a new, integrated planning system, the productivity of the airport team's frontline and back office administration staff would be greatly increased.
---
Creating Greater Flexibility with Bids
To remain responsive to short-term changes in market demand, commercial teams of all airlines regularly change the flying schedule after publishing and handover to the staff planning team. The overall planning approach and constraints of the airline did not, however, consider the needed flexibility to cope with the changes in demand; the staff plan, or at least bid lines, were often already fixed. Two solutions helped to remedy the situation. First, flexible bid lines were introduced whereby the lead-time for freezing certain lines was shortened, associated bid rules were updated, and incentives put in place for bidding on these lines. The result for the airports team was less overtime, responsibility for flight delays, and overstaffing all while preserving's the commercial team's flexibility and improving overall roster stability for frontline staff.
Second, a standby concept was established for decreasing costly overtime and mandatory stay-backs by establishing standby lines within the rosters to be activated at short notice. This measure also significantly helped towards improving staff satisfaction through more plannable work hours and improved work- and pay-equity.
---
Being Nice, But Not Too Nice
Policies barely existed around staff's use of PTO. In particular, staff could request PTO at and for any time. Policies related to base transfer were also highly lenient and often not synchronized with the capacity required. To establish greater control and influence over PTO use, approval maximums and request periods were introduced. Absence codes were also introduced for establishing greater visibility into controllable and uncontrollable events. With regards to transfers, policies were updated for ensuring positions had already been vacated prior to posting the vacancy. The result for the airports team was higher staff productivity along with less overtime and responsibility for flight delays.
---
Accepting that New Staff Must Walk Before They Run
Calculations on staff need, and consequently budgeting, assumed all new staff were ready to work, effectively, on day one of employment. In reality, most new staff required two to three months before they were up to speed and fully operational.
By recognizing new staff's initial ramp-up time and deficiencies during planning, staffing needs were more accurately calculated. Budgeting procedures were also modified accordingly for having a more representative cost and productivity analysis.
---
The Bottom-line
While the efficiencies identified did not necessarily land the airline any accolades in terms of cutting-edge innovation, they did increase cumulative productivity 9 %, network wide.In terms of its ramp operations, the airline's U.S. productivity ranking moved from sixth to second most efficient and from fourth to third for its terminal operation. And all of this was achieved without triggering adverse implications on service levels or overtime costs. In fact, the need for overtime was essentially wiped out despite the airline experiencing a relatively more volatile summer operation than years past. The key elements to the success of the task were to look at both, the planning process and the frontline execution of the day of operations and to validate any hypothesis by data – either internal or external (e.g. through benchmarks). By including everyone from check-in agent to manager in developing and testing the measures, the conclusions were greatly accepted. Assurance was also established that the measures' adoption would be sustained long-term.