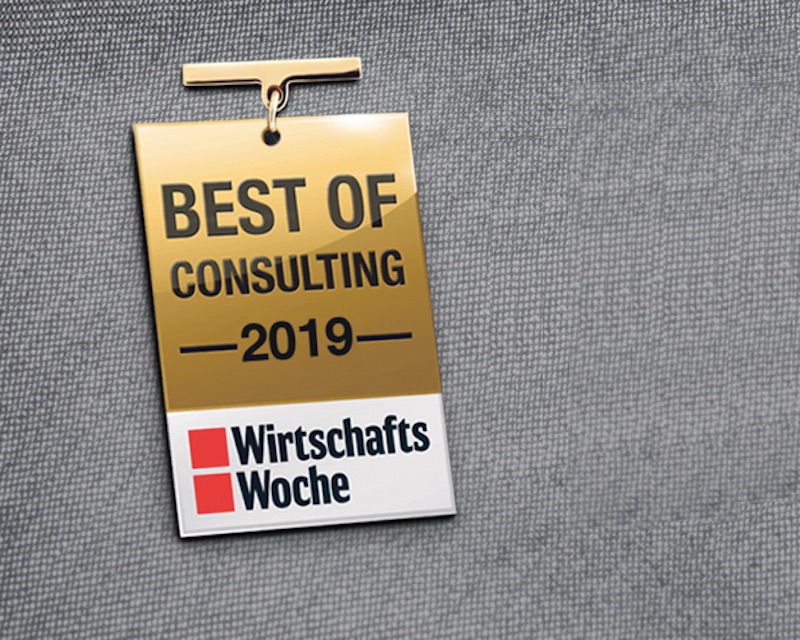 The 10th annual "WiWO Best of Consulting" award ceremony last week, held by Germany's major business weekly "Wirtschaftswoche", saw numerous major consulting companies throughout Germany compete for "Best of Consulting" awards. A jury of highly respected experts scrutinized and assessed over 100 applications to identify the top-performing projects of 2019 across eight categories including strategy, technology and implementation service to name a few (https://award.wiwo.de/boc).
Winner in the Category "Technology"
Frank Morbitzer, Sebastian Heger and Armin Berres accepted the award in the category "technology" last week in Düsseldorf for one of our Airline IT Projects. The said project involved the successful specification, implementation, rollout, and operation of a decision support tool (disruption recovery optimizer) at two hubs of a major German airline.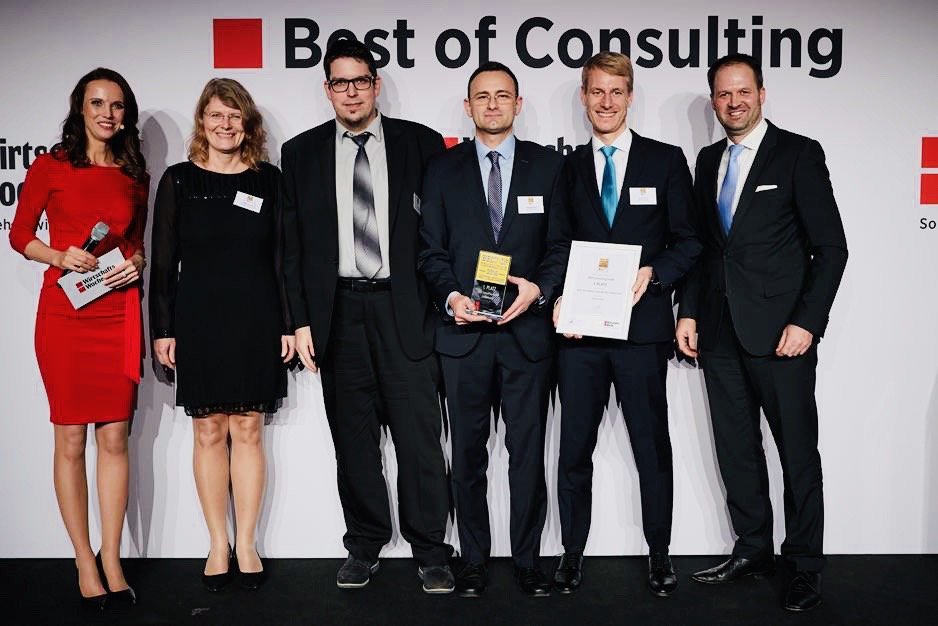 The system supports network officers by calculating mathematical optimal solutions to resolve existing disruptions in the flight program caused by grounded aircraft, personnel strike, bad weather, common air traffic capacity restrictions etc. The system considers numerous influencing factors upon calculating optimal solution scenarios simultaneously Ultimately, these instantly calculated solutions reduce delay minutes and flight cancellations, while simultaneously increasing passenger satisfaction and revenue… a win-win scenario!
Excellence Award in "Operations"
M2P's second award was given for the service implementation of "Komfort Check-in", Deutsche Bahn's new digital control process. Our engagement focused on close coordination with DB's stakeholders to ensure maximum acceptance and problem-free execution of the service by train attendants. This was realized by developing and successfully executing a sustainable change management concept, including an implementation plan, a training concept, and media.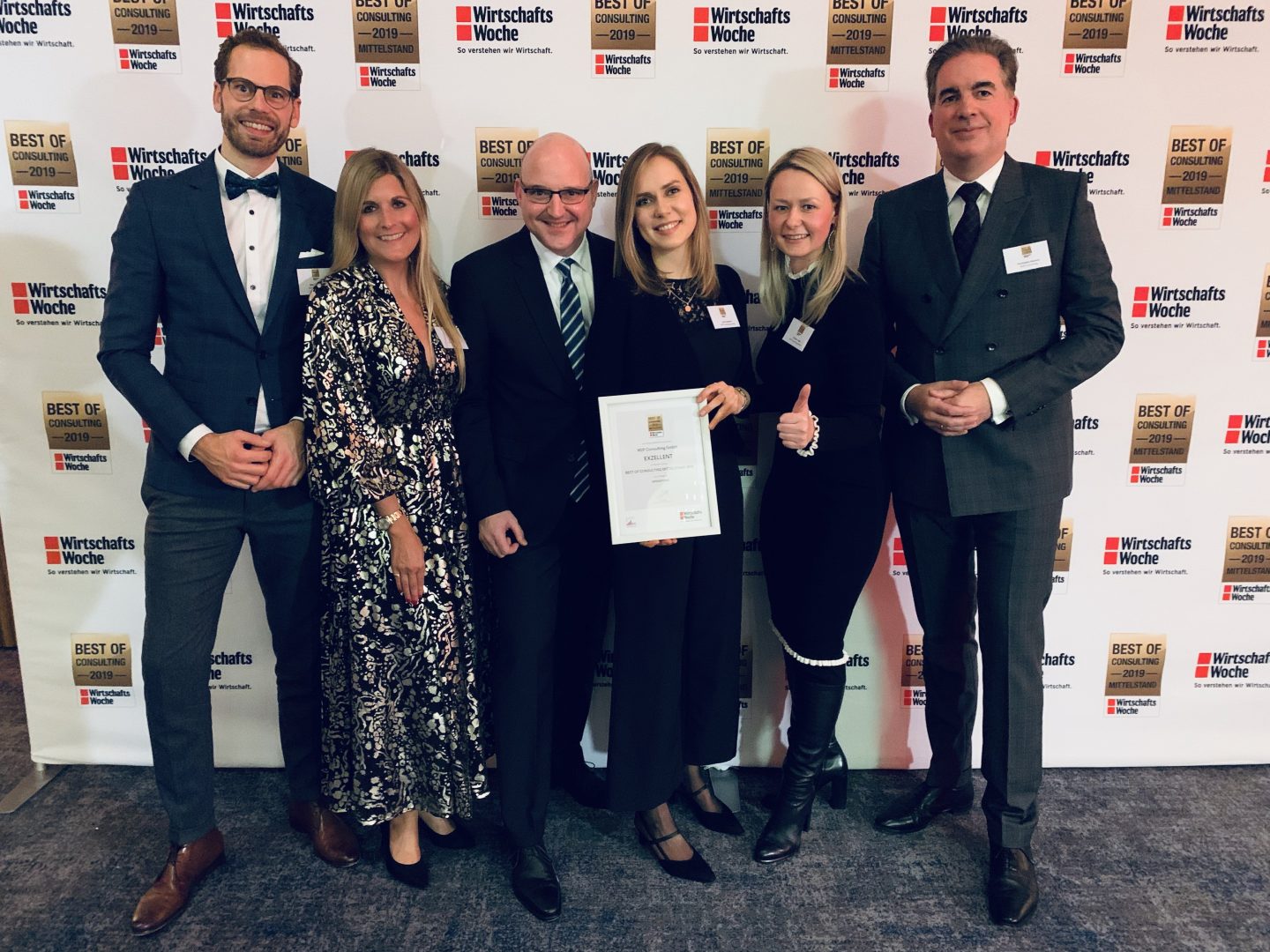 Despite the extremely challenging environment and time restrictions, our hard-work, dedication, and integrated approach was recognized with the "Excellency" award in the "Operations" category. We feel honored to receive this award and are excited to support throughout the next steps of this innovative digitalization project. Our gratitude goes to Dominik Villaret, Christina Heier and Luisa Carpenter.