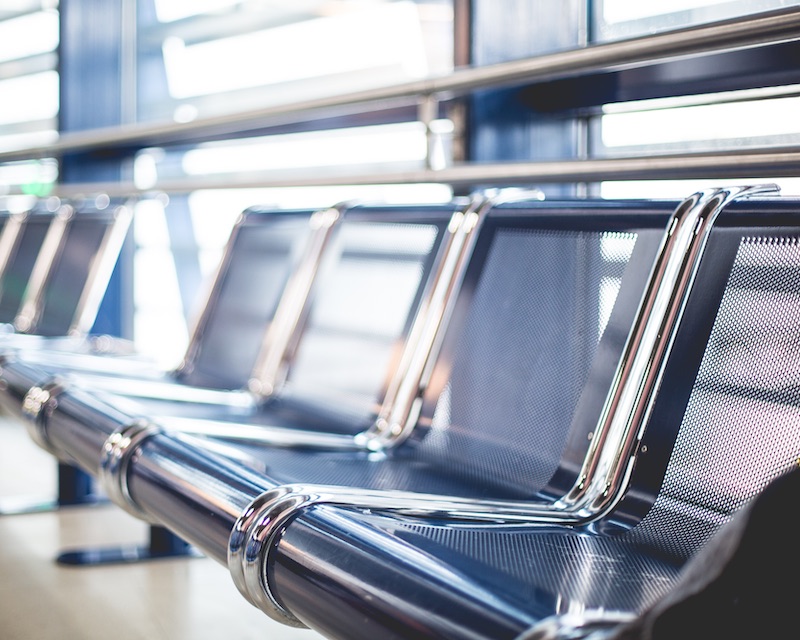 During the COVID-induced shutdown, airports are finding themselves caught between differing, often conflicting information and requirements from their stakeholders – both airlines and travelers, as well as their regulatory authorities. At this stage, ahead of most countries' case number peak, it is difficult to identify the correct models and scenarios for post-travel-ban market behaviors.
At the start of the ramp up, airlines will be looking for operational flexibility and lower charges, along with sufficient resources available to support all processes. Travelers, on the other hand, will be looking for transparency and reliability regarding additional mandates promoting health and the prevention of spreading diseases. In the first weeks and months post-lockdown, trust in the system will have to be gained by clear demonstrations of what the industry is doing to ensure customers' and employee's wellbeing, and every industry player will have a vital responsibility to contribute.
Any regulatory authority in charge of lifting the current bans will focus on this latter point. Judging from comparable crises, a range of measures aimed at the prevention of germs spreading is inevitable. However, given the disparity of crisis symptoms across countries, the resulting measures will also vary greatly from one country to the next. This will, in turn, lead to different constraints being placed on the airport process chain and the resources required to ensure the smooth processing of passengers, as well as aircraft.
All aforementioned measures – currently being discussed and partially being implemented or evaluated at our airport clients – will have a significant impact on airport infrastructure capacity. We estimate this capacity cut to be as high as 50% at peak times. Since markets are not expected to recover to pre-crisis levels in the near future, this constraint will only become an issue in the future. However, it does impose significant pressure to operate at significantly lower cost, as revenue increases are not a realistic short-term option for airports.
How will Departure and Arrival Processes be Affected?
In our industry, the development of new adapted measures, processes, and procedures usually takes time. This is a luxury we cannot currently afford given the impact of this crisis.
We may likely have to get rid of self-service solutions to avoid smear infection and embrace glass panels at check-in and other check points and counters. A more effective usage of resources and space will be essential for airports and their stakeholders. Social distancing will impact the space requirements vastly, leading to new approaches such as a more stringent application of higher IATA LoS standards. Keeping passengers distanced from each other in the security lines – already a huge bottleneck for many airports – will not only further reduce airport capacity but also escalate the staffing requirements for guest service operators and queuing concepts. Additional cleaning of equipment and public space will likely be mandatory and in turn affect process times significantly.
Personal protective equipment (PPE) will likely further increase costs for airports, as disposable masks and gloves may become required for travelers as well as employees. Mandatory PPE from the airport entrance until flight departure (and from arrival until egress from the arrival airport) would be an effective measure if, and only if, it can be implemented and provided by the airport for any who enter.
Authorities are currently assessing the implementation of various forms of testing, including temperature checks by cameras or hand-held devices, as well as antibody and virus spit testing, to facilitate the identification of infected passengers. Performing tests not only before or after flights but also before even entering an airport may become obligatory, requiring physical spaces to execute in a safe, secure, and efficient way. In addition to spit tests for employees, some employees will also have to be trained to administer tests and react accordingly given a positive result for the virus. Monitoring distancing and new process steps via the existing VMS or new infrared cameras can potentially limit the operating cost increases driven by temperature checks, but not full testing procedures. Airports that have invested into seamless travel concepts will have lessened damage, but will still need to accommodate comprehensive testing procedures in addition to basic screening measures seen in temperature checks.
Passport control checkpoints will be a potential danger zone for airborne transmissions. Cleaning after each passenger is not an effective measure and we are still far away from automatic cleaning solutions. Queuing concepts for the passport hall have to be rearranged and existing queue measurement systems may have to be redesigned, adapted, or even replaced.
Small measures will help, but looking holistically at the entire operation, we are likely to see more severe changes in operating concepts. Eventually, stand and gate allocation will have to be adapted as operations are pulled apart. New rules for specific countries will come and increased separation of traffic flows could become the new standard. This will render some resource allocation rules obsolete, forcing airports to adapt in order to achieve better utilization. Minimization of bussing operations is already an effective measure to reduce touchpoints between passengers.
Several further procedures – especially concerning staff health and safety – will be necessary to cope with the significant risk exposure given their personal touchpoints in airport processes. It will likely become mandatory for employees to be examined in order to prevent internal dissemination.
Which Further Physical Changes Will We See?
Due to the airborne behavior of COVID-19, particular attention will be put on queuing areas, waiting areas, and concessions areas in order to comply with the one-meter separation recommended by the WHO. To this end, all seat arrangements, sales areas, restaurants, and queuing prior to any process steps must be adjusted appropriately to allow sufficient space for passengers to spread out. Within the concessions area, access control for shops and restaurants could be installed to ensure separation. In particularly affected areas, floor separation markers can help assist passengers.
In addition to separation measures, check-in queues can be changed to dedicated / per-flight in order to separate passengers from different flights and prevent cross-flight transmission. In all processes where face-to-face conversation is still required (CKI, Secondary Passenger Check, Shops or Boarding), transparent screens will most likely be installed to prevent transmission.
The preparation of checkpoint areas for passengers as well as staff and the procurement of testing technology is currently being addressed by numerous airports. Not only will physical testing space have to be adequately separated from the airport, but once potentially infected persons have been identified, the infrastructure operator must provide opportunities to treat them according to recommended practices. Whether the capacity of these isolation facilities – today often non-existent – is sufficient for an epidemic event must be verified and may need to be increased accordingly, or set up in a makeshift fashion, repurposed from existing facilities.
As has been standard practice at airports around the globe for years, the concept of information boards promoting correct behavior, as well as disinfectant dispensers being distributed in all areas, will be a quick fix for the current situation.
Many of the above measures run contrary to most airports' endeavors to maximize infrastructure utilization as well as reduce operating costs, both with respect to infrastructure as well as staffing. At the same time, an aeronautical revenue increase is unlikely when considering that the world of airlines will face enormous challenges over the next year(s).
Market behavior after the crisis will certainly differ significantly in terms of both timing and pace to return. Both will be driven mostly by how the economic scenarios develop and regulatory restrictions remain imposed across different markets. Based on the assumption that public health responses will be able to contain the virus, we share the prevailing view based on several forecasts that expect a slower, medium-term economic recovery impacted by instances of regional virus resurgence.
Agility in planning and roll-out will be essential not only for the recovery of airports, but also to quickly give passengers and employees a secure and safe airport experience once again.