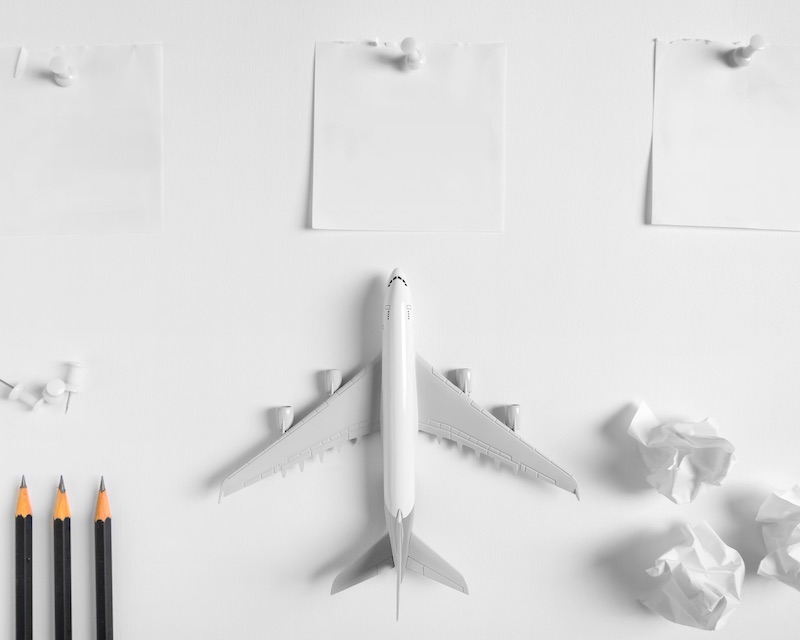 With most of the main economic powers in some stage of lockdown, Aviation is suffering as one of the hardest-hit industries. At the time of writing, the vast majority of European Airlines have either ceased operations or radically downscaled, whilst Airports are contending with traffic drops in the region of 90%, leading German Airports to apply reduced-hours policies along with most ground service and security companies.
Of course there is a lot left to accomplish on a basic humanitarian and scientific level before this crisis is overcome, nevertheless successful businesses are thinking ahead to the time after the necessary bans and restrictions. Those that methodically prepare their operational re-start during the downtime whilst carefully balancing and considering the personal situation and requirements of their employees will be at a clear advantage. Those who are able to use the crisis to re-scale their operating costs – fixed and variable, sacrificing service levels if needed – will gain the agility to react to the unexpected. As the quickest out of the gates they will be best placed to satisfy the resurgent demand.
1. Validate Market Assumptions Based on Economic and Regulatory Scenarios
Market behavior after the crisis is near certain to differ significantly, in terms of timing and pace to return. Both will mostly be driven by how economic scenarios develop and regulatory restrictions remain imposed across different markets. Based on the assumption that public health responses will be able to contain the virus, we share the view of several forecasting sources expecting a slower, medium-term economic recovery impacted by instances of regional virus resurgence.
For Air Travel, the timing for enforced bans to be lifted across several markets will be the main trigger for demand to return. Whilst there may be some early opportunity for business travel to return domestically, a larger proportion of traffic is driven by international connections. Whilst business travel may be deemed necessary at an earlier stage, private households' substantial pent-up demand is more likely to return only after a very official "all clear" message from regulators. So long as potential local virus resurgences do not happen simultaneously in several countries, the resulting deceleration of returning demand could be contained to affect mostly local airlines rather than the industry as a whole.
It is thus imperative to invest into forecasting capability, as well as to build and consider lighter schedule versions based on varying scenarios, in order to keep cost under control and remain agile to react to changing conditions – especially with respect to volatility in demand that will come along with expected temporary surges in regional travel and business restrictions.
2. Plan for a Gradual Ramp-up with a Simpler Product
A gradual, staged approach to the operational re-start reduces risk and allows for flexibility to deal with unforeseen circumstances. Beginning with a reduced program also allows for greater cost control – crucial in the early days with unresolved uncertainties around actual demand. This can be achieved by focusing on simpler parts of the operation requiring fewer resources, e.g. point to point only and no crew positioning for airlines or initially centralizing operations in a part of the infrastructure for airports. As for now it is unclear where demand will pick up, initial focus should be on offering tickets on routes that can be operated at minimum costs. In addition, a lighter load enables reduced service levels and engagement standards to lower operating costs and thus mitigating risk. Similarly, blocking seats in light of a possible mandated load factor restriction would enable airlines to reduce the number of required cabin crew on board.
Finally, a staged approach also allows sufficient time for reactivation of the high number of aircraft currently parked out of base in terms of engineering preparation and flight crew resources.
3. Engage your Furloughed Staff Closely
Keeping staff at home informed of plans for during and after the crisis will determine how effectively companies will be able to re-activate their workforce as operations ramp up. The confidence employees have in their leaders' planning will actively determine buy-in and potentially turnout. Consult staff in the early stages of planning to make sure the rosters and shift plans built for the re-start are based on current and accurate information regarding availability. Again, investing in planning capability is crucial during the crisis, so don't even think about sending these departments home. In case of remaining uncertainties around the overall health situation, initially asking for volunteers can be the best option.
4. Cater for Added Complexity from New Mandated Procedures
Most past crises have resulted in additional measures being mandated to prevent a repeat, which could derail the best plans if not factored in. In the current climate, these could range from distancing rules reducing capacity (on-board and inside a terminal), additional processes slowing down embarkation procedures (such as temperature checks) or pre-travel documentation requirements requiring verification at the airport. Equally important, substantial variation in governmental health regulations between countries must be expected. In addition, public transport services may still operate reduced schedules, impacting the ability of own personnel or service providers' staff getting to work, or raising demand for (staff) parking at airports.
5. Verify your Suppliers' Lead Times to Mobilize (their Resources)
Engage with your supplier base to be fully aware of the lead times they need to reactivate staff and provide the required services supporting the re-start plan. In post-Covid times, supply chains will have to jointly and consistently implement countermeasures during the re-start and demonstrate compliance to the customer very transparently along the way. This means companies with more direct control of their partners' and suppliers' behaviors will be able to cope better with the added workload driven by such measures. Similarly, good preparation will result in a higher quality of manuals and instructions published the supply chain, which in turn will enable companies to implement changes and be operationally ready much quicker. Ensuring all returning staff have valid systems logins, for example, is an often-overlooked spanner in the works of an otherwise well-prepared first day of ops.
Finally, dependent on the time a large proportion of fleets has spent on the ground, lead times to re-activate aircraft due to technical and regulatory requirements will differ across the industry. On this front, airlines with substantial own MRO capacity or control of a share of the supply chain will be able to reap the benefits of a quicker return to service.
In conclusion, against the backdrop of huge market uncertainty and a diverse range of scenarios, businesses that both utilize the downtime to examine and reduce cost as well as successfully integrate flexibility in their re-start plans will emerge as winners from a selective race.
Speak to an expert