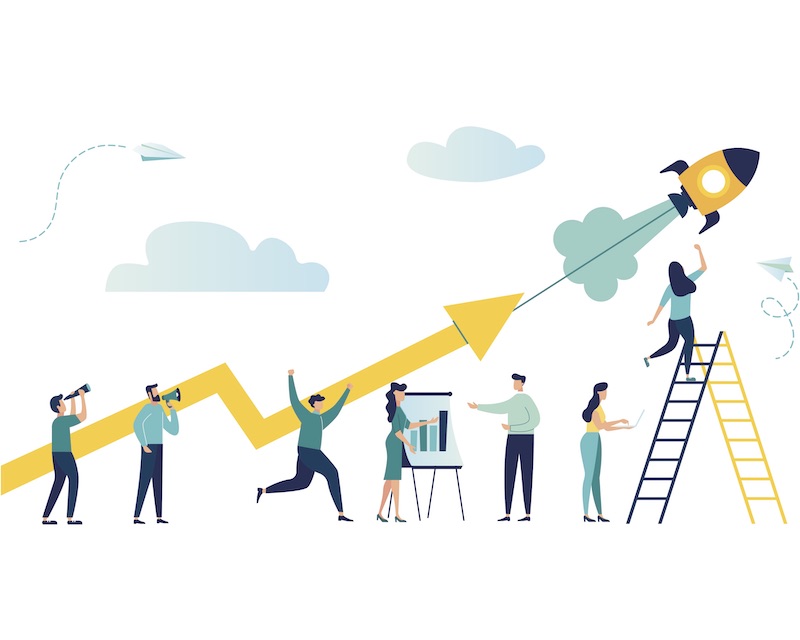 Global Shut-down
Ever since the Corona virus left China and started its pandemic rampage around the globe, the subsequent lock-down of entire economies has severely struck a multitude of industries – but hardly any other sector has suffered as much as the travel industry, including (passenger) air transport. Airlines were forced to ground most of their fleets, with a remaining capacity of less than 5%, bringing global air traffic to almost a full stop.
Shutting down the business was painful, but planning the re-start is even more challenging. While the way into the lock-down was undisputed both in timing and outcome, the way out is still highly speculative, if not an unsolved enigma. For airlines struggling with severe liquidity issues and asking for state aid to avoid bankruptcy, the immediate task was to quickly reduce their capacities, cut cost, and stabilize their cash flows. After this enormous 'blood drain', the wrong ramp-up plan can easily be lethal. If airlines re-start operations too early, the incurring costs of reactivated flights pose a huge risk unless recovering demand keeps pace with capacity additions. And if they wait too long, competitors may be quicker and win valuable market shares.
But how to find the right timing and sizing for the envisaged ramp-up? The current lock-down is only the first stage, depending rather on regulatory limitations than on market forces. The second phase will start as soon as the restrictions are released or totally abandoned – that will be the point in time when bolder airlines test the ground and relaunch the most promising flights. The turning point will then occur in the third stage, when it becomes clearer how severely global economy – and consequently, global air traffic – has been damaged by the pandemic lock-down, and how long the recovery process may take.
But how to find the right timing and sizing for the envisaged ramp-up?
It needs to be kept in mind that COVID-19 has probably only accelerated a cyclical economic downturn that would have occurred anyways after ten consecutive years of economic growth. Industry associations and economists predict the worst recession and the deepest slump of air traffic after World War II. A global GDP decrease of – at least – 5 to 7% seems to be unavoidable already today, with regional peaks of -15 to -20% in countries with inefficient lock-down strategies, insufficient health sectors, and imbalanced industry portfolios.
Recovery Scenarios – Then and Now
In parallel, experts discuss the most likely crisis & recovery scenarios, spanning from quick slump and quick recovery ('V-shape'; however not very likely at this point in time), via slow recovery ('U-shape') to the worst case of incomplete recovery ('L-shape'). A look into history is always helpful to understand the mechanics behind the scenarios, as well as depth and duration of the crises:
The terrorist attacks on September 11, 2001, struck the global aviation industry heavily, since travelers developed a fear of flying, alarmed by the drastic increase of security check regulations. However, the impact on other industries was limited – no real global recession occurred – so that the drop of air traffic demand was significant, but short
The SARS I pandemic ('Avian Flu') in 2002/03 had a severe impact on air travel demand as well, since travelers avoided flying because of their fear of infection. However, the resulting global recession was short, since SARS I quickly lost impetus in Europe and the U.S. after having plagued Southeast Asia and Greater China
The global financial ('subprime') crisis of 2008/09 emerged as the opposite scenario compared to the previous two: the collapse of the housing market, as well as of various banks, caused a significant drop of GDP over almost one year. However, this was by no means a travel industry crisis, with a considerable, but only indirect effect on air traffic demand
In all three instances, the recovery after the initial downturn event took no longer than 6 to 8 months. The first two crises, however, were often referred to as 'perfect storm' or 'double dip', since their triggers complemented each other in an unfortunate way, and the second dip burst right into the recovery phase after the first downturn.
Compared to these historic examples, the current COVID-19 crisis appears to be unprecedented, because it combines a direct impact on air travel (travel bans and fear of flying) with an indirect one (global recession reducing the need or ability to fly). Consequently, there is a high probability that the recovery of air traffic demand takes much longer than only several months, or – in the worst case – does not reach the pre-crisis level for many years. At this point in time, aviation associations such as IATA or ICAO, as well as airline experts and managers discuss scenarios where the return to the status quo before January 2020 takes one and a half years in the best case, but almost three years in the worst case.
Operational Ramp-up Under Immense Uncertainty
These long-term prospects are in any case alarming, but they do not provide any insight for the question raised earlier: When and how quickly will air traffic return short- and mid-term, e.g. over the next one to six months? The traditional data sources are corrupt or useless in this specific environment: historic O&D demand is invalid for the current phase, booking systems are empty, and external sources such as requests on meta-search engines include a massive bias, since travelers will not look for flights – even if they could and would like to travel – if they believe that flights are not available or not safe (i.e., effect of self-fulfilling prophecy)
When and how quickly will air traffic return short- and mid-term, e.g. over the next one to six months?
The immense uncertainty of the current situation suggests that ramping up the business again after the COVID-19 peak is an even more disruptive task than closing it down after the outbreak of the pandemic. Furthermore, resilience and cost efficiency of operations will probably be the main success factors during the ramp-up – at least mid-term much more than sophisticated networks or product concepts. Thus, three operational challenges must be mastered going forward:
1. Planning of operational Ramp-up
Assessment of potential recovery scenarios, interplay between declining pandemic and inclining recession\n
Forecast of returning demand with new models adapted for COVID-19 effects (per travel reason and customer segment)
Redesign of network structure, phased ramp-up
Adjustment of products and service levels
2. Preparation and Execution of operational Ramp-up
Calculation of critical paths for key resources during ramp-up
Short-term staffing strategy and workforce efficiency enhancement
Disruption management in disruptive times
3. Improvement of Post-COVID-19 Resilience and Performance
Pandemic Contingency Planning (Assurance of COVID-19-proof processes for now, as well as for future pandemic waves)
Long-term optimization of business model and network design
Long-term workforce efficiency enhancement
CAPEX optimization, e.g. for IT systems
Consolidation and cost cutting
Conclusion: How to Make the Ramp-up a Success
Traditional demand forecasting and resource planning methodologies have been designed for a world with incremental changes. The reactivation of 40, 60, or 80% of the initial capacity within a few weeks or months is by no means incremental, but the most fundamental relaunch in the history of aviation. For example, bringing crews and admin staff from short-time work back into operations is by no means trivial – besides regulatory limitations, the optimization of workforce efficiency in disruptive times requires analytical tools that most airlines do not own. Whoever accepts suchlike challenges and masters the situation with a new thinking, as well as with the help of adjusted models and tools, will be on the winning side of this crisis.